Company Profile
Welcome to Jun Ron Technology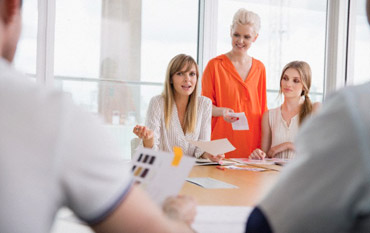 Jun Ron Technology Co., Ltd. was established in 1989, our initial products are optics anti-radiation monitor screen filter and anti-reflection monitor screen filter. With the rising of LCD in the digital age, in 2004, we launched the Anti-UV / Anti-Glare LCD screen filter ahead of the industry. Our OBM "DR.BLUE LIGHT" has gained a great reputation in domestic markets.

In the next year, we launched into the production of optics screen protective film field and developed anti-reflection screen protective film. And we continue focusing on functional screen protective film and also filter research and development. Our company has been awarded the national patent certificate for the humanization design of products and professional optical technology.

As we attach great importance to innovation, professionalism and service, all of our products are made in Taiwan which is quality assurance. We sincerely welcome overseas business partners to join us and we surely believe that our product may satisfy your demand.
Summary
Establish: Found in 1989
Number of Employees: 30 people
Business Type: Manufacturer, Exporter
Main Trading Area: Taiwan, China, Japan, Korea, Germany, Poland, America
Main Product: Screen Protector for mobile, tablet, NB, LCD/LED Screen Protective Filter
Milestone
| Time | Achievement |
| --- | --- |
| 1989 | Company was established early in development, OEM/ODM glass coating and acrylic based coating. |
| 2004 | Release anti-uv / anti-glare LCD screen filter. |
| 2005 | OBM "NEWSWAN", main product TV/Computer screen filter in Taiwan market. |
| 2006 | Launched into screen protective film field, develop anti-reflection screen protector, anti-glare screen protector. Start to OEM. |
| 2008 | Development of high hardness anti-scratch, anti-fingerprint, low sparking anti-glare screen protector which can be used repeatedly. |
| 2011 | Introduced into Japan anti-blue light lens technology and take a lead in developing anti-blue light screen protector. |
| 2013 | Create OBM "eyeto" anti-blue light screen protector in Taiwan market. |
| 2014 | Cooperate with domestic ophthalmologist team Dr. Vision, create light orange anti-blue light screen protector originated and OBM "Dr.BlueLight" in Taiwan market. |
Service

Screen Protector:

9H Composite Impact Resistance Screen Protector
9H Anti-Blue Light Screen Protector
Self-Healing & Anti-Shock Screen Protector
Anti-Blue Light Screen Protector (light yellow)
Clear Anti-Fingerprint Screen Protector
Ultra Clear HC Screen Protector
No Sparkling Anti-Glare Screen Protector
Anti-Smudge Screen Protector
Clear Anti-Reflex Screen Protector
Self-Healing & Anti-Shock Screen Protector
Anti-fingerprint and Anti-blue light screen protector

LCD/LED Screen Filter:

Anti-UV Screen Filter
Anti-Glare Screen Filter
Anti-Blue Light Screen Filter (light orange)
Anti-Blue Light Screen Filter (light grey)
Anti-Blue Light Screen Filter (transparency)
Light gray anti-blue light LCD screen Filter
AG+AR anti-blue light LCD screen screen Filter

Awards